QueueKiosk™ and Q'ssentials™ Software
Cloud-Based Queue Management Solutions
Virtual queue management software that works on any device with internet access – there's nothing to install. Include a kiosk for a fully locked-down system in your office, waiting room, or lobby.
Before arriving at your facility, customers have the option to get in line ahead of time from their desktop or phone.
Share your facility's custom QR code to grant customers convenient access to your queue management system.
Customers can wait in line anywhere and receive updates via SMS text messages.
Paired with the Arrival QR Code in your lobby, customers can skip the kiosk entirely for a fully contactless check-in experience.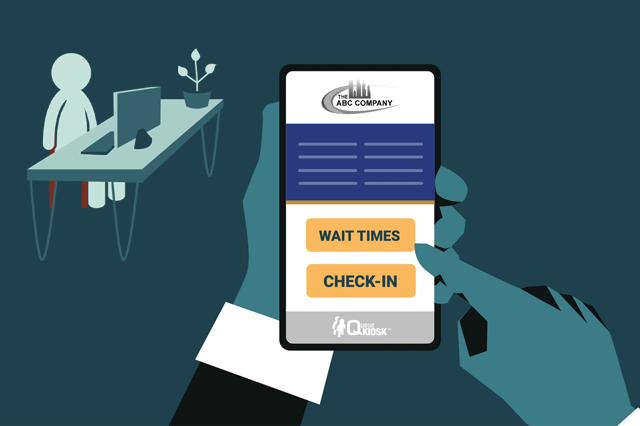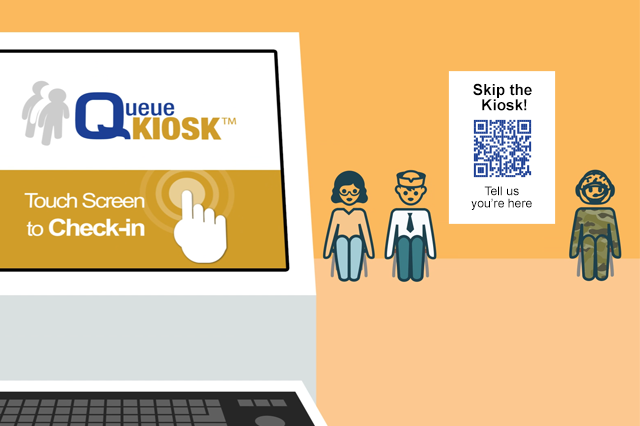 QR Code & Appointment Scheduling Integration
Customers can use a kiosk or their mobile device to begin the check-in process or let staff know they have arrived.
Your custom Arrival QR Code can be displayed in your facility as a way for customers to skip the kiosk entirely and complete the check-in experience from their phone.
If you have your own Appointment Scheduling engine, ask us about options available for its integration with your queue management system.
Configurable Web-Based Interface
From the online queuing interface, users are asked to submit their name, service(s) requested, etc.
Carry your organization's message to your customers with a configurable sign-in questionnaire.
If your customers have already checked in from their desktop or phone off-site, they will skip the questionnaire and simply select "I'm here," creating a streamlined customer experience.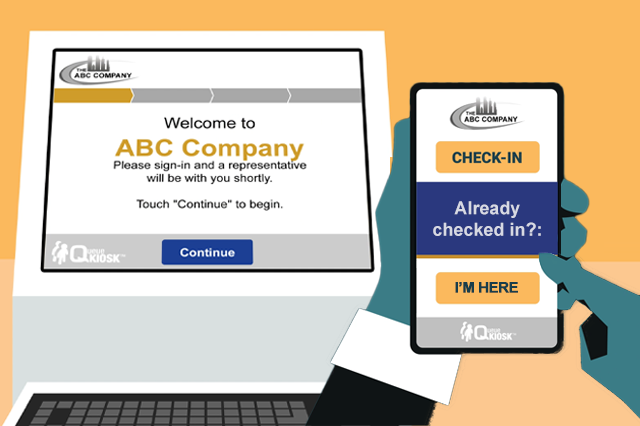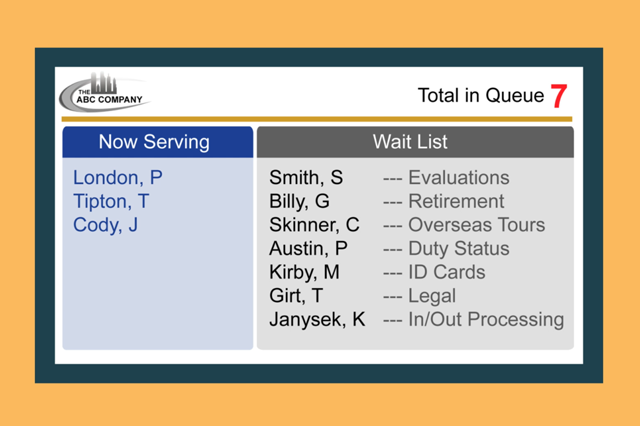 Status Board & Text Messaging
The customer can wait in your lobby and view the status board to keep track of his or her position in the queue.
As an option to decrease lobby congestion, configure your queueing system to request that customers wait in their cars for a text alert that tells them when it's time to head inside for services.
Instant Notification of New Customers
From the administrative dashboard, staff members are able to see when customers sign in on- or off-site, as well as when they've arrived and their services requested.
Viewable from any browser
Customers that have checked in off-site will display as such until entering your facility and indicating on your queue management solution that they have arrived.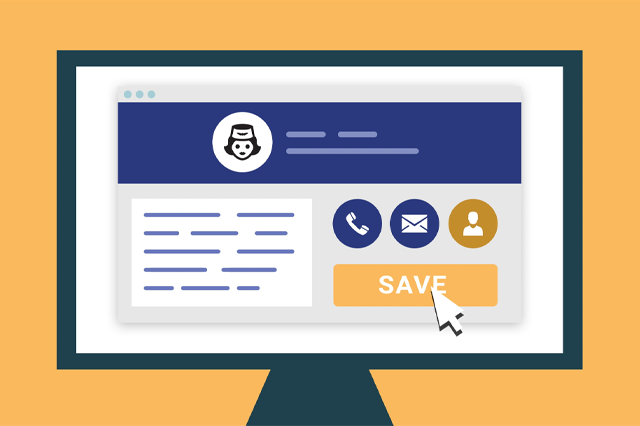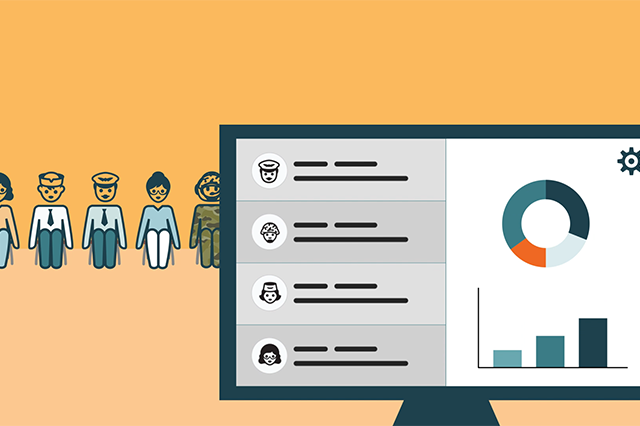 Collect the metrics you need for advanced data analysis and reporting.
Built-in management reports include breakdown of users, services requested, and hourly/daily statistics.
Ability to include custom questions within the workflow to better identify trends or bottlenecks and support your funding and staffing needs.
Get started managing your customer flow today
We're confident our virtual queuing technology will dramatically improve your customer experience. Contact us today for a no-obligation QueueKiosk and Q'ssentials price quote and consultation!